Summerswipe Review (2018)
Overview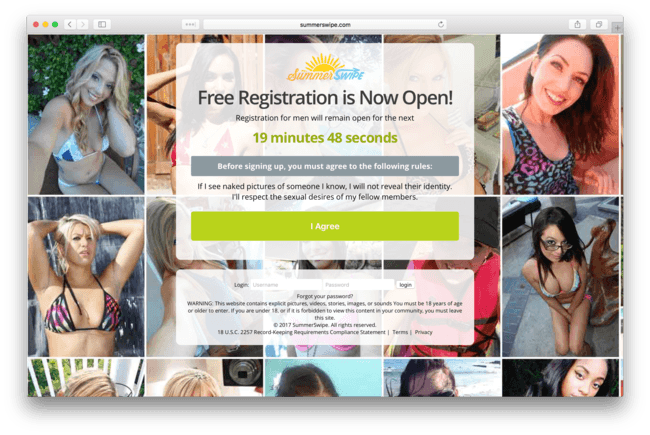 Let's be blunt. When it come to online hookup sites, you can go for the Ferrari of hookup apps, the very best with all the fanciest bells and whistles or you can go for the one that's half the price but gets the job done also. That would be SummerSwipe.
When your libido needs a swift feeding, SummerSwipe gives you exactly what you without dipping too deep into your pocket. And let's face it, the more you save on your dating subscription, the more you have left to spend on your date.
Or just for a beer with the guys, right after..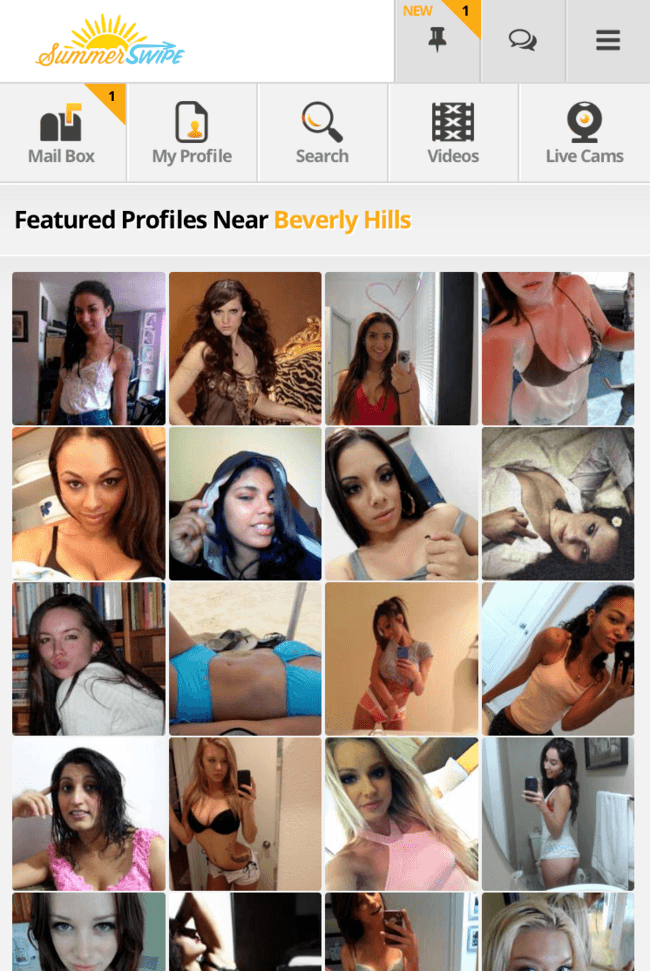 SummerSwipe is relatively new and hasn't grown as cocky as Match.com (and yes, we love Match) in terms of their prices. Especially if you live in one of the bigger cities, SummerSwipe is an app worth trying out!

Overall Rating
| | |
| --- | --- |
| Popularity | |
| Features | |
| Value | |
| Safety | |
| Ease of Use | |
Pros and Cons
Pros of summerswipe.com
The reasonable price makes things affordable for the booty hound on a budget
Sign up process is fast and easy – who needs extra hassle when your sex drive needs tending to?
The site features are easy to navigate. After spending a few minutes to set everything up, you're ready to get to the fun!
There's so many ways to connect with other members – mobile phone, video chatting, texting – you can't lose.
Cons of summerswipe.com
Relatively New so not too many members outside of the bigger cities
Messaging limited only to premium members
Data Breakdown
User Base

Singles and discreet married individuals

Popularity(Visit/Mo.)

2.2 Million*

Gender Ratio

60%

40%
Features
Photo uploading: Easy photo uploading from your computer and smartphone. Summerswipe keeps scammers out by checking photos for celebrities and known users on the web.
Photo touch-ups: A little filtering never hurt anybody!
Spy mode: A list of people who've viewed your profile
Protected photos: Secure Photo Albums with Pascodes
Other Features
Pricing
A three day trial is yours for only $2.97. Then it jumps to $39.95 a month. This may sound a little pricey until you consider how many other sites demand a longer, more expensive commitment.
A one month account (the best deal!) gives you a month of access for only $29.95. three months is $24.95 a month, and six gets you in for a reasonable $19.95 a month.
| Months | Price |
| --- | --- |
| 6 Months | $19.95 / Month (total $119.70) |
| 3 Months | $24.95 / Month (total $74.85) |
| 1 Month | $29.95 / Month |
Since there's only a 5 USD price difference between the 1 and 3-month membership we recommend sticking to the 1-month.
All overs get you an impressive list of goodies that include A messaging system, unlimited pic uploading, Instant messenger chatting, and top search results placements.
How it works
SummerSwipe gets you through its signup process fairly quickly. There's no complicated procedure. You simply start by filling out basic information (height, screen name, location) and before you know it, your profile is complete.
Their basic access allows you to browse the site for free. You can see who's online right now and search for hotties in your area.
Safety is an important aspect of online dating and SummerSwipe takes it very seriously. While it's annoying to not be able to message members without verification, quite honestly we'd like see more sites take these precautions.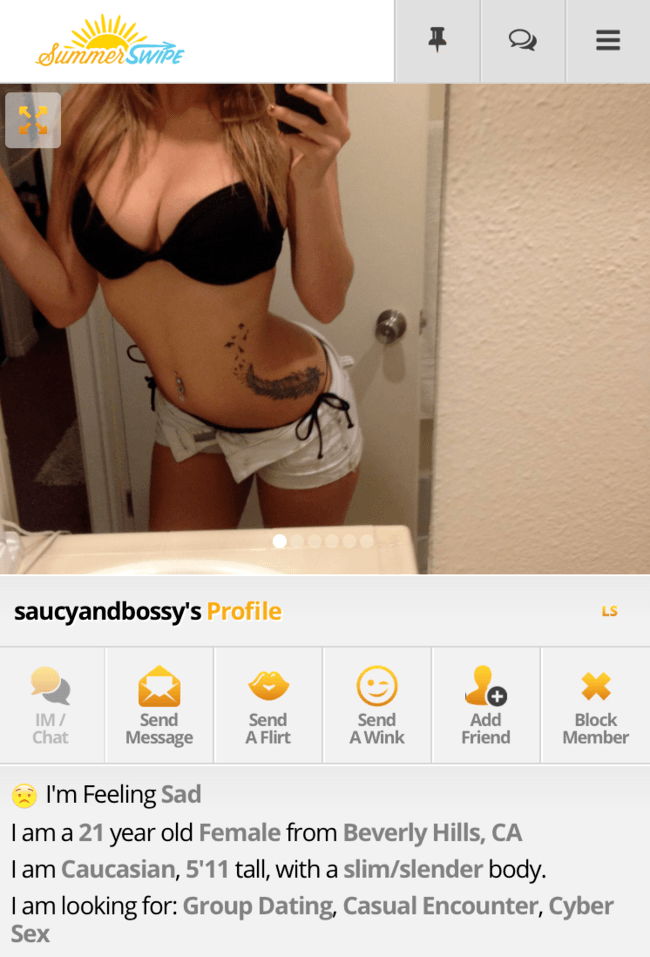 Browsing profiles is easy. Unlike app's like Tinder you can see who's online right now. This is usually a good place to start. Another alternative is using the search feature to see who's available in your area. Using filters like hair color and sexual preference make it easy to find that woman that's just your type.
To avoid the risk of unwillingly having their naked pictures found by a neighbor, we've found that a lot of women on SummerSwipe lock certain pictures. To see them, you have to request access to them.
As you'll learn inside Dating Decoded, women ALWAYS respond best to humor. We encourage you to try your own wit, but if you're unable to come up with something- try this message, it's gotten great responses in the past.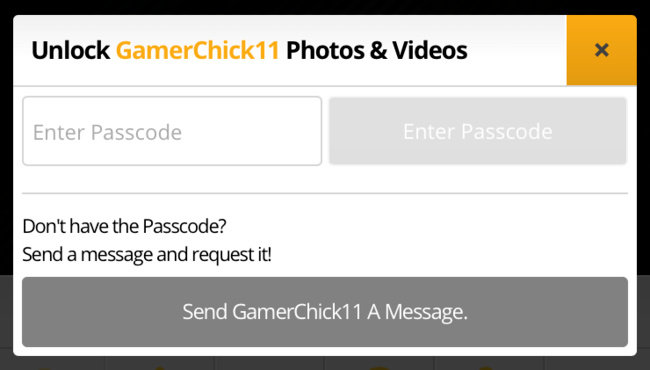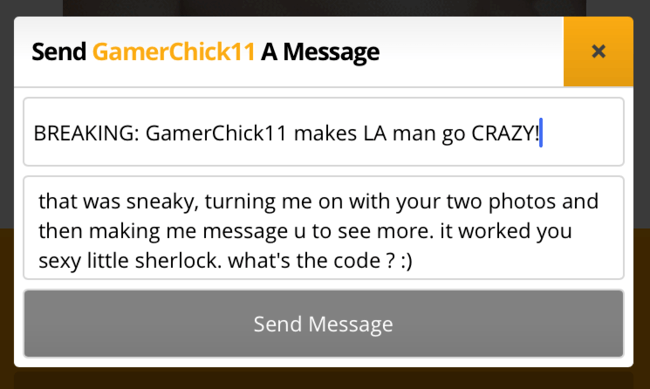 Inside Dating Decoded there are a bunch more copy & paste messages that are guaranteed to get replies, but for now this is enough to get you started.
PRO TIP: Keep your eyes open and ready for those hookup texts and alerts! Even if you're not the prettiest puppy in the litter, you never know when some girl may surprise you with some interest. Yeah, I know. Girls don't usually make the first move, but you don't want to be asleep if an exception happens.
The Bottom Line
With summer now in full swing there's no better time to give Summerswipe a try! The app is trending right now and you should take full advantage if it!
Since SummerSwipe is only a few months old, other sites may have a larger memberbase, but if you're simply looking for a way to connect fast and easy, this site will get you there!