eHarmony Review (2018)
Overview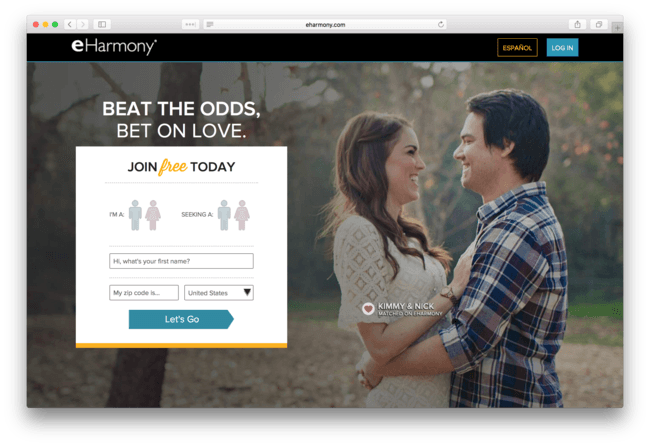 eHarmony is a dating website that has maintained its image a leader in the dating industry. Since its inception in 2000, it has led the way in how marriages are being made over the internet.
Unlike most dating sites which are always on the lookout on features to add and updates to make, eHarmony rather emphasized on improving the existing networking systems that are in place. By sticking to its roots, it has attracted the more conservative couples by creating an environment that they feel at home in.
eHarmony gathers information about its users by asking them to fill out questionnaires. It then makes utility of its comprehensive algorithm that utilizes information from the questionnaires to create matches for its users. With a little more than 16 years of user satisfaction with their services, eHarmony sets itself up a dating website that knows the nitty gritty about love and relationships. Their matching algorithm seems to work and find compatible mates for numerous users.
eHarmony features an element of uniqueness in its layout since it is customized towards specific users and geared to improve their experiences whilst browsing the site. Users can only see fellow users which the site has identified as potential matches. This is an impressive feature though it has its limits in that it means that there are no browsing and search features at the users' disposal.
Basic users of eHarmony will not have access to profiles photos. While I feel it's a smart decision to respect your members privacy. I feel EliteSingles approached it better by blurring the photos. It keeps the eavesdroppers away while still giving you a sense if the site is worth joining.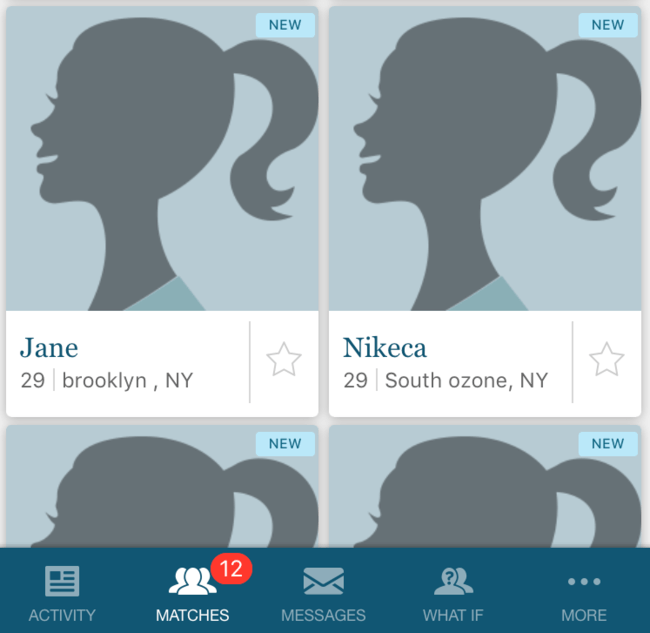 The dating process on eHarmony is a little bit slower due to the fact that you can only see a specific clique of people as predetermined by the site. In retrospect, this could just be the winning formula that eHarmony have employed. Having limited options also means that users get to spend more time with the current users they have access to. Spending more time with those users could ultimately lead to the culmination of love sprouting.
eHarmony is a mainstream dating site that has overtime proven itself as an industry standard due to its performance not dropping.
Their user experience is based upon years of data from the company; tried and tested methods of success. eHarmony lacks all the bells and whistles that most dating sites do. They do however have impressive conversion rates when you get to consider the number of people who get to wed after meeting on the site.
If you are on the lookout for a life partner, eHarmony is a sure bet way for you to make acquaintance with your future spouse ;-)

Overall Rating
| | |
| --- | --- |
| Popularity | |
| Features | |
| Value | |
| Safety | |
| Ease of Use | |
How it works
eHarmony is world famous due to its rather intensive and lengthy sign up process. It has its benefits thought since their successful algorithm draws its data during the sign up process.
After the basic information you will be taken through the rather lengthy questionnaire. It would be best advisable to answer as truthfully as you can whilst filling in information into the questionnaires. You will be initialized by providing your age and location then follow up by providing information on a personality test. The test will have a seven point scale ranging from 'Not At All' to 'Very Well' for words and statements that best describe you.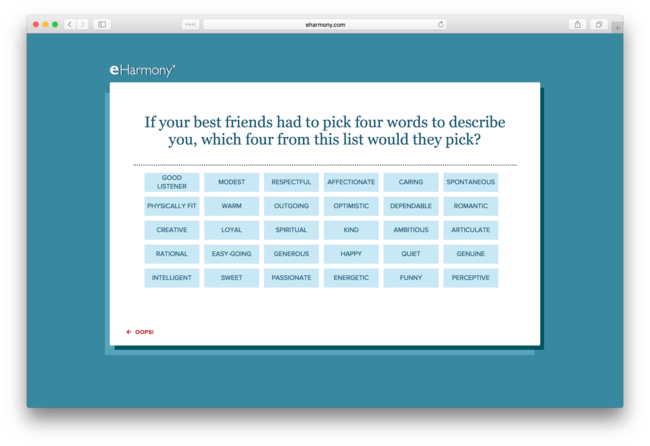 Basically, the questionnaire will need you to provide information about your lifestyle, your beliefs your needs and desires, your physical appearance, occupation, income and qualities you desire in an ideal partner. On average, the questionnaire should take you about 30-45 minutes depending on the pace you use to answer the questions.
After this, you can login using your email and password and voila! You're ready to dive head first into the dating pool and find true love.
Pros and Cons
Pros of eHarmony.com
Completely customized user experience, from dashboard insights to who members see on the site
Unique guided communication option to ensures users learn about others in depth
Impressive compatibility matching system backed by more than 16 years of data
Cons of eHarmony.com
No access to photos with a trial membership
No video integrated into the site.
No Search Options. Solely reliant on Matches
Data Breakdown
User Base

All Singles*

Popularity(Visit/Mo.)

4.93 Million*

Gender Ratio

48%

52%
Features
Extensive Profiles: Regardless of whether you are a free or paid member, signing up to eHarmony.com lets users create their own detailed profiles when first starting out the website. Having a detailed profile means that the algorithm can find the best matches for your ideal partner based on your preferences.
Daily Matches: Signing up means that you will receive daily matches alerts of users you should make acquaintance with by checking out their profiles.
Additional Features
RelyID: 'RelyID' is a feature that lets you verify your identity i.e. your name, address and age in order to make other members feel more trustworthy about your overall profile.
Secure Phone Service: eHarmony provides a secure call service that lets you place secure and private calls to members who have roused your interests.
Counceling: The 'eH+' is a special service that grants you access to a personal counsellor to give you dating and relationship advice on the go. Notably, this is a premium service.
Pricing
You could always try out the free basic membership but in order to access full functionality, we recommend you checking out their paid subscriptions available
| Months | Price |
| --- | --- |
| 3 Months | $46,99 per month ($140.97 total) |
| 6 Months | $33,99 per month ($203.94 total) |
| 12 Months | $29,99 per month ($359.88 total) |
SPECIAL OFFER: At this time they're running a HUGE discount on their 12-month membership. Normally $29,99 per month you can now get a premium eHarmony Membership for $11,99 a month (one time charge of $143.88).
Click here to see if it's still available >>
Ease of Use
Once you complete the user profile setup after answering the questionnaire. eHarmony is fully customizable and it lets you have fun with the website whist seeking love.
eHarmony has friendly users who love to engage others and it is a good way to build friendships that may ultimately culminate into life bonds.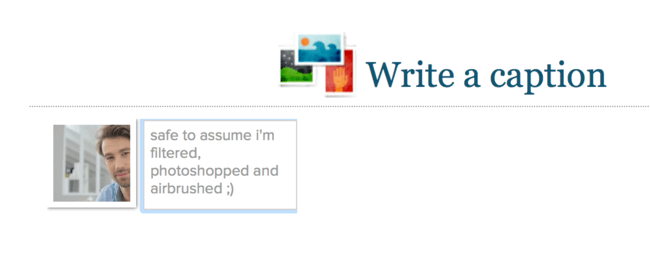 We give the site a 4 star rating out of a possible maximum of 5. Their site is relatively easy to use and you can get to mingle with singles whilst on the go easily. Their web design also facilitates your profile to receive hits from people you share interests with. Thus, the site also plays an excellent role as a matchmaker.
The Bottom Line
If you're looking for a long-term, relationship that could eventually lead to marriage, eHarmony has a huge database of strictly single women looking for men that want exactly that.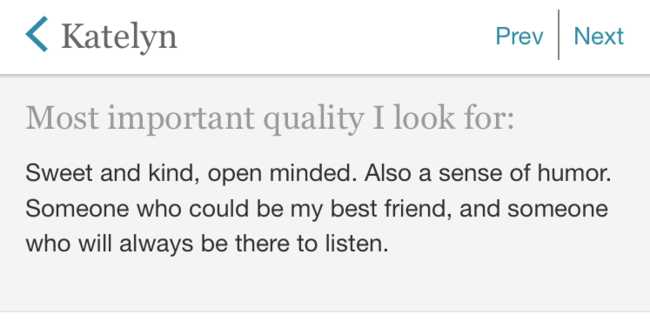 There's a lot of similarity between EliteSingles and eHarmony and being a member of both I feel EliteSingles just gives you a little bit more bang for your buck.
While the hefty membership price may be a dealbreaker, eHarmony makes your investment worth it's while by offering site access via desktop, mobile and iPhone and android apps.
Sign up today and improve your chances of finding love! Who knows, it could just be everything you'd hope for ;-)